Hiroaki Nishikawa
Associate Research Fellow
Center for High Performance Aerodynamic Computing
Tel: (757) 218-1968
Email: hiro@nianet.org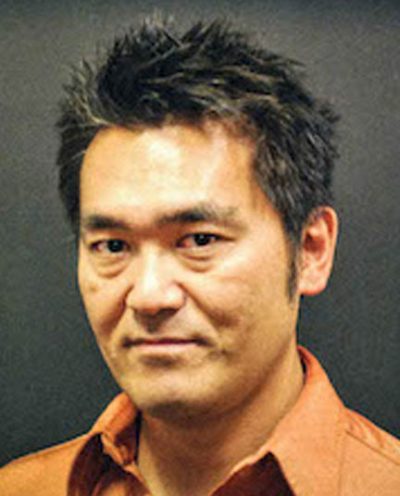 Education
Ph.D. in Aerospace Engineering and Scientific Computing, University of Michigan, 2001
M.S. in Mathematics, University of Michigan, 1999
M.S.E. in Aerospace Engineering, University of Michigan, 1996
B.E. in Aeronautics and Astronautics, Tokai University, 1994
Work Experience
Associate Research Fellow, NIA 2007-present
Research Fellow, University of Michigan, 2001-2007
Research Areas/Expertise
Algorithm development for computational fluid dynamics
Current Research
Accurate, Stable and Robust Methods for the Solutions of Hypersonic, Turbulent, Chemically Reacting Flows on Unstructured 
To develop improved algorithms for 2nd-order finite-volume methods for hypersonic flow applications.
Hyperbolic Reconstructed-Discontinuous-Galerkin Method for Accurate Unsteady Viscous Simulations on Unstructured Grids
To improve current state-of-the-art arbitrarily-high-order discontinuous Galerkin methods by a unique combination of the reconstructed DG and hyperbolic Navier-Stokes method.
Unstructured RANS Solver Project
To provide a consulting support for the company to develop/improve a 3D finite- volume RANS code for incompressible and compressible flow simulations.
Publications
Jeffery A. White, Hiroaki Nishikawa, and Robert A. Baurle. "Weighted Least-squares Cell-Average Gradient Construction Methods For The VULCAN-CFD Second-Order Accurate Unstructured Grid Cell-Centered Finite-Volume Solver", AIAA Scitech 2019 Forum, AIAA SciTech Forum, AIAA 2019-0127.
Lingquan Li and Jialin Lou and Hong Luo and Hiroaki Nishikawa, "A New Formulation of Hyperbolic Navier-Stokes Solver based on Finite Volume Method on Arbitrary Grids", AIAA Paper 2018-4160, AIAA 2018 Fluid Dynamics Conference, 25 – 29 June 2018, Atlanta, Georgia.
Hiroaki Nishikawa, From Hyperbolic Diffusion Scheme to Gradient Method: Implicit Green-Gauss Gradients for Unstructured Grids, Journal of Computational Physics, Volume 372, 2018, Pages 126-160
Nishikawa and Y. Liu, "Third-Order Edge-Based Scheme for Unsteady Problems" AIAA Paper 2018-4166, AIAA 2018 Fluid Dynamics Conference, 25 – 29 June 2018, Atlanta, Georgia.
H. Nishikawa and Y. Liu, " Accuracy-Preserving Source Term Quadrature for Third-Order Edge-Based Discretization", Journal of Computational