Leslie Kagey
Senior Principal Engineer
Tel: (757) 864-7479
Email: leslie.o.kagey@nasa.gov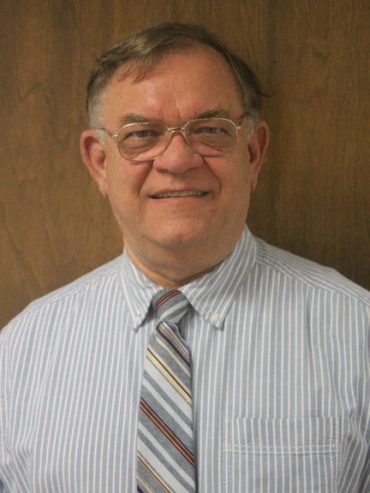 Education
MS, University of Tennessee, 2008
Diploma in Aviation Safety, US Naval Postgraduate School, 2001
BSME, University of Louisville, 1975
US Navy Flight School, 1976
Work Experience
Senior Principal Engineer, NIA, 2016-present
NASA Research Pilot and Aviation Safety Officer, NASA Langley Research Ctr., 2000-2016
Corporate Pilot and Safety Function Manager, Federal Mogul Corporation, 1990-2000
Director of Marketing and New Business Development Manager, CAETECH, Inc. 1990-2000
Patrol Plane Commander/Aircraft Maintenance Department Head, US Navy, 1983-1990
Staff Engineer, Hughes Aircraft Corp., 1982-1983
Special Engineering Project Pilot/ASW Patrol Pilot/Quality Assurance Officer, US Navy, 1975-1982
Electronics Technician/Radar Maintenance, US Navy, 1968-1975
Research Areas/Expertise
Aircraft Systems Integration
Airspace coordination with the FAA and International airspace authorities
Aircraft Test Flight Pilot in support of Atmospheric and Earth Science Research
Airframe and Systems Airworthiness Certification
Federal Certified Aviation Safety Officer/Safety Management System (SMS) certification
Underwater Acoustics
Licensed Professional Engineer, Michigan
Licensed Airline Transport Pilot
Certified Flight Instructor
Current Research/Engineering
Aerosol Cloud meTeorology Interactions oVer the western ATlantic Experiment (ACTIVATE)
This project focuses on the impact of clouds on global energy balance and is an Earth Venture project which will operate with two NASA aircraft assets for multiple years along the east coast of the United States and to the east of Bermuda.
Research Aircraft Structural Modification Engineering 
Assist NASA with acquisition of potential aircraft research platforms and then participate in the engineering and analysis of structural design changes to NASA aircraft in support of research needs not normally available in standard aircraft configurations.
Publications
Moore, A., Dolph, C., Woodell, G., Schubert, M. "Machine Vision Identification of Airport Runways
with Visible and Infrared Videos," JOURNAL OF AEROSPACE INFORMATION SYSTEMS,
Vol. 13, No. 7, July 2016 (Research Pilot Conducting Data Collection)
Kagey, L.O., Keith, D., Wusk, M., Drueke, C.,et al, "Trophic status, ecological condition, and cyanobacteria risk of New England lakes and ponds based on aircraft remote sensing," Journal of Applied Remote Sensing, August 2012.
Kagey, L.O., Keith, D., Wusk, M., Howell, C., et al, "Using Hyperspectral Aircraft Remote Sensing to Support Ecosystem Services Research in New England Lakes and Ponds," American Geophysical Union Fall 2010 meeting.
Kagey, L.O., "Turbulence Detection and Display from the Professional Pilot's Perspective." Thesis, University of Tennessee, 2008.