Robert Conn
Research Scientist
Advanced Measurements and Data Systems Branch
Tel: (757) 864 7552
Email: robert.conn@nianet.org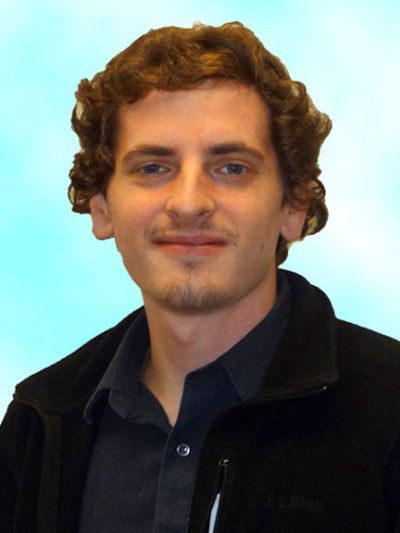 Education
BS, Physics, Computer Science, Old Dominion University, 2016
Work Experience
Research Scientist, Natl Institute of Aerospace, 2016-Present
Research Intern, Space Telescope Science Institute, Jun 2016- Aug 2016
Scientific Instrument Network Security Intern, Natl Heart Lung and Blood Institute, Natl Institute of Health, Jun 2015-Aug 2015
Langley Aerospace Summer Scholars Intern, NASA Langley, Jun 2014-Aug 2014
Research Areas/Expertise
Pressure Sensitive Paint and Temperature Sensitive Paint Data Reduction and Analysis
Mathematical Image Morphology and Image Processing
PSP Post Processing Software Development
PSP Wind Tunnel Data Acquisition Software Development
2D to 3D Image Mapping (Resectioning) and Grid Processing
Current Research
Image Resectioning for Robin Blade PSP Data
Once PSP wind tunnel images are taken, they need to be mapped to a grid for further analysis. Targets are recorded on the model in 3D space using a Faro arm. This project deals with automatically locating these points on the image in 2D for correspondence to locations on the grid in 3D, then applying a linear transform to all pixels in the image for mapping the entire image onto the grid.
Automatic Data Acquisition for Unitary Plan Wind Tunnel PSP Tests
Taking PSP images in a wind tunnel involves a lot of manual communication between the tunnel operators and the data acquisition scientists. This communication is cumbersome and can cause delays between recording of tunnel measured quantities like pressure and the images being taken. This project involves automating this process so when the tunnel data systems indicate that data is being taken, the cameras automatically record images at that exact second in real time, eliminating the need for this cumbersome communication and also providing images that correspond to the exact physical quantities being measured in the data files saved by the wind tunnel.