K-20 Educational Outreach and Programs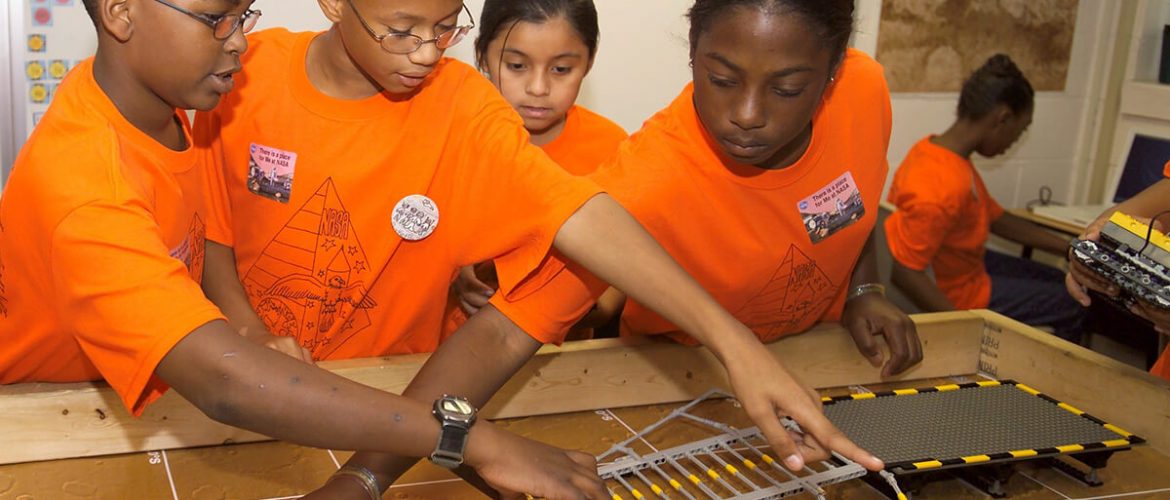 NIA's team of STEM education specialists, Educators-in-Residence, media specialists, and program managers deliver signature national and regional programs to advance STEM literacy and inspire the next generation of scientists and engineers. Award-winning outreach covers the continuum of education through programs that capture early fascination with science, technology, engineering, and math; feed that interest through the formative years; and share exciting discovery and innovation to public audiences across the nation.
Teacher training through pre-service and in-service teacher professional development
K-12 student engagement through formal and informal integrative STEM learning programs
Higher education and university student engagement through internships and rigorous engineering challenges
STEM literacy and awareness through national radio, web-based, and television programming

NIA's Center for Integrative STEM Education focuses on the unique needs of the K-12 formal and informal STEM learning community.
Educators-in-Residence Program
NIA offers leading-edge, K-12 STEM education programs for pre-service and in-service teachers. These efforts are developed and led by NIA's award winning Educators-in-Residence (EIR), using a research based approach to STEM pedagogy. EIRs from local school districts connect with NIA and NASA to provide hands-on, relevant STEM learning experiences to their school divisions.
Collaborators
NASA – United States Air Force Academy – Office of Naval Research – NOAA – Conrad Foundation – NCTM – Virginia Department of Education – University of Virginia – Hampton City Public Schools – Newport News Public Schools – Virginia Beach City Public Schools – USA TODAY Education – NSTA – JPL – AIAA – ASEE – Teaching From Space – SpaceMath@NASA – Virginia Air and Space Center – McDaniel College – Museum of Science
Shelley Spears, Director of Educational Outreach and Programs, is responsible for these programs. For additional details, please contact Shelley at Shelley.spears@nianet.org and (757)325-6732.