Higher Education Programs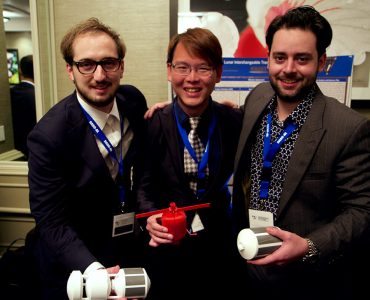 The
RASC-AL Aerospace Concepts Competition
 is open undergraduate and graduate students. It gives them an opportunity to participate in high-level relevant aerospace research – addressing an overall mission architecture. Competition themes vary each year and challenge students to formulate innovative concepts. Selected teams will present their technical papers and research posters to a panel of NASA and industry experts at the annual RASC-AL in Cocoa Beach, FL. Top winning teams are awarded with a secured presentation slot at the annual AIAA Space Conference.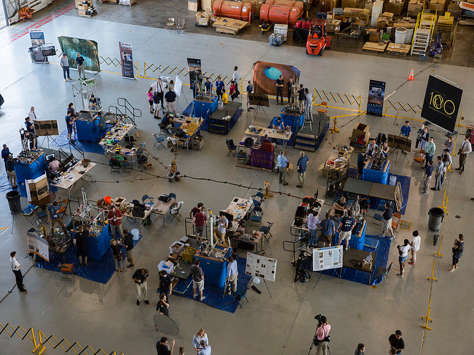 Robo-Ops invites undergraduate and graduate students each year to create a multi-disciplinary team to build planetary rover prototypes and complete a series of tasks at NASA's Johnson Space Center's (JSC) Rock Yard. To simulate how robots and astronauts will work together in the near future on human space exploration missions, teams will operate rovers remotely while a skeleton crew serves as the on-site pit crew.
Student teams are required to pass a mid-project review, submit a technical paper and poster, and conduct public and stakeholder engagement activities. They must demonstrate participatory exploration approaches for future NASA missions through the development of a team website, blog or social media.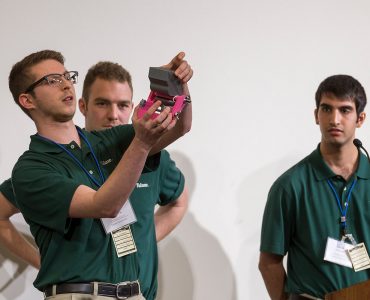 The BIG Idea Challenge seeks novel and robust ideas and applications relating to the theme each year. Teams of undergraduate and graduate students will submit their proposals and videos of their BIG idea for review. Selected teams will continue in the competition and submit full technical papers on their concepts.
The final five teams will have the opportunity to present to the BIG Idea Forum. Eligible team members may compete for a select number of internships.